If you want to compete online, you need to use Google Shopping. The top listing products appear on the front page of Google. For retailers, it means you can position yourself early in a buyer's journey.
The problem is complexity and competition. Here, we are going to demystify Google Shopping — allowing you to know how to optimise Google Shopping campaigns and grow your business online without breaking the bank.
What is Google Shopping?
How does Google Shopping work?
What's the difference between Google Shopping and Ads?
2. You do not directly pick keywords for Google Shopping ads
Unlike standard Google Ads campaigns, you don't buy specific keyword placements. Instead, you bid on the products themselves. Google decides where and when your ads appear based on the product listing information you provide and your bidding strategy — aiming to maximise relevance and quality of search results for shoppers.
Google decides when shopping ads appear on the main SERP results. Google also decides which search terms your ads appear for within a Google Shopping specific search. It is critical to optimise your listing data in order to optimise your ad placement.
Where do Google Shopping ads appear?
Google Shopping can appear in 5 different places.
1. Google Shopping carousel ads
The first place people generally encounter Google Shopping results is in an ad carousel at the top of a relevant Google SERP result. Google creates these out of the top Google Shopping results and inserts them within relevant Google SERP results.
2. Google Shopping sidebar ads
For certain terms, Google Shopping ads are pushed to a sidebar on Google SERP results. This most often occurs when there is a text ad for a search query. Although removed from the very top, these ads still take up a large amount of valuable SERP space and draw the eye.
3. Image search Google Shopping Ads
Shopping ads have the additional benefit of surfacing on SERPs for Google Images.
4. Google Shopping tab
Of course, Google Shopping ads are also displayed in the Google Shopping tab. Here, shoppers can use filters and sort by various attributes in order to find the right product. This interface is one of the most valuable, capturing an audience you know is looking to make a purchase.
5. Google Shopping Partner Network
Google Shopping ads also appear on the search partner network. This is a network of sites that show Google Ads in exchange for a cut of the ad revenue. It includes all sites using Google's Custom Search Engine (CSE) to power their own site's search tool. For example, you might see Google Shopping ads in the sidebar of eBay searches, or on large retailers like Walmart or Asda.
The Google Partner Network is a very broad array of sites. Conversion and cost-per-click data can be significantly different between different partners site, and compared to standard Google ad placements. It's possible to disable Search Partner placements in campaign set-up.
For more on how your products appear on Google Shopping, see here.
How effective is Google Shopping?
The effectiveness of Google Shopping advertising varies hugely. Your budget, data quality and products will all impact your success and ROI. What is constant, however, is the growing importance of Google Shopping as the primary form of paid product advertising in the past few years.
The growth of Google Shopping popularity
As early as 2016, Google Shopping campaigns captured 53% of Google Ads spend for retailers. In 2017, retailers saw more traffic from product listing ads (i.e. Shopping ads) than from text-based ad formats.
By 2018, Shopping ad spend had risen to 76.4% in the US and 82% in the UK. In both instances, this resulted in a disproportionate number of clicks — 85.3% and 87.9% respectively.
High-conversion rates on Google Shopping
Compared to non-brand keyword text adverts, Google Shopping product listings have a 30% higher conversion rate on desktop devices, and a 21% increase in mobile conversion rates.
High click rates show that consumers look to Google Shopping for products. It is used as a direct search tool, and captures a passive audience through ad displays embedded in Google SERP results.
Effectiveness of partner ads on Google Shopping
Partner ads have far lower click-through rates than those naturally appearing on Google. However, because the payment is on a CPC basis, the extra exposure is generally beneficial. You simply need to make sure that your ad placement and ad descriptions are optimised to ensure a high conversion rate.
If you want to limit your ad spend to Google, you can opt out of partner placement ads.
Google Shopping will grow your bottom line
The bottom line is that Google Shopping is an effective way to reach customers and can be a cost-effective channel when done right. What matters is optimising your Google Shopping campaign — that depends on getting started right.
How to set up a Google Shopping account
To be comprehensive, we need to start at the beginning. The first step in learning how to optimise Google Shopping campaigns, before you can get to optimising your data and campaign, is setting up an account.
Step 1: Set Up a Google Merchant Center account
The home-base for your Google Shopping campaign is the Google Merchant Center. This is where you upload your data, set up your Google Shopping Feed and manage product listings. Your very first step is creating an account.
The process of creating a Google Merchant account is simple. Go to (https://merchants.google.com/Signup#) and fill in the requested information about your business.
Step 2: Set up your Google Shopping Feed: how to add products to Google Shopping
Once you have a Google Merchant account, you need to set up your Google Shopping Feed. Your Google Shopping Feed is the product information backbone of your Google Shopping campaign. You need to upload product data that will allow Google to build your Shopping ads.
To create a Shopping feed, you need to navigate to the 'Product' and then 'Feed' sub-menus within your Google Merchant Account.
You will be provided three options on how you want to upload your product data:
Directly, using a spreadsheet
Through the Google Content API
Using an ecommerce platform
The best solution depends on your organisation, the number of products you have and how often your listing details change. The more products you have and the more often they change, the more important it is to investigate automation solutions provided by ecommerce platforms.
Getting your Google Shopping feed data right is critical to your success on Google Shopping. See subsection 'Your Google Shopping feed' for details on how to optimise your listings.
Step 3: Link your Google Merchant Center account to your Google Ads account
To appear on Google Shopping, you need a Google Ads account, and you need to link that account to your Google Merchant account. Google Ads is how you make bids and pay for your campaign. Click on the top left-hand menu in your Google Merchant Center and then click 'link account'. If you don't have an Ads account, you will be able to sign up for one from this screen.
Step 4: Create your Google Shopping campaign
Once you have a data feed and have linked your Google Merchant Center with your Ads account, you will be able to create a Google Shopping campaign through Google Ads.
In Ads, you simply go to the 'campaign' menu and select 'new'.
Then select 'sales' and 'shopping' on the next screen.
You will then be able to create a campaign name, select regions, set a daily budget and then simply click 'Create'.
Step 5: Optimise your Google Shopping results
It may be simple to create a Google Shopping campaign, but knowing how to optimise Google Shopping campaigns and get good results is a different story.
Making sure that your Google Shopping ads are seen requires supplying data that conforms to Google Shopping standards and search filter criteria. Getting clicks requires providing data and pictures that entice shoppers. Ensuring a high conversion rate requires honest and relevant product descriptions.
Google Shopping ads operate on a cost-per-click (CPC) basis. That makes conversion rates central to your ROI. You need to go beyond setting up your account and learn how to use Google Shopping.
How to use Google Shopping
Using Google Shopping at its full potential requires planning and high-quality product data. You need to create a plan aligned with your wider ecommerce strategy and take into account the specifics of Google Shopping. It's vital that you take your product listing choices seriously and supply the right product information.
An effective Google Shopping strategy can be broken down into two interconnected but distinct pieces — your Google Shopping Data Feed and your Google Shopping Campaign.
Google Shopping Campaigns: Campaigns are the structures you use to manage your advertising through Google Shopping and are managed within your Google Ads account. A successful campaign requires:
Bidding strategies
Targeting strategies
Product and ad group structures
Keyword usage in descriptions and product titles
Organisational management
Google Shopping Data Feed: Your data feed is the stream of product information you send to Google which is then used to create your adverts. If your campaign is a blueprint, the data feed is the set of materials you're using to build your advertising presence in Google Shopping. You need to consider:
Unique requirements for Google Shopping
Google's Quality Score and what it means
Key data points – title, images, descriptions and more
Attributes and relevance
How to create a process to generate quality data
Technology solutions for Google data feeds
Your Google Shopping data feed
Your Google Shopping data feed (Google Shopping merchant feeds) is the product information you supply to the Google Merchant Center. The key attributes in your shopping feed are:
ID: Used to uniquely identify your product.
Title: The name of your products. A 150 character limit string of text that will be shown when your ad is shown.
Description: The text that describes your product and will be shown when the ad is clicked.
Attributes: Everything about the product, including gender, size, colour, condition, material, etc.
Product category: A set of categories chosen from the Google product category hierarchy, which helps Google place your product within filtered searches and determine relevancy.
Product type: Defined by you to help organise your listings.
Link to item landing page: A link to where your ad will take a shopper — it's essential that this is correct and that the data on this page mirrors that in your ad.
Available status: In stock, pre-order, not in stock — this can also include quantity.
Price.
Sale price.
These attributes can either have standardised or accepted values, or be filled in manually.
However, it's important to be aware of what else is needed, as specific categories may have conditional requirements. It's not just about the information you include in your data feed. For example, there may be a tax required in the US but not the UK. It's vital that you check everything you need before you create your Shopping feed. See the full list of requirements here.
Why it is important to optimise your Google Shopping feed
Your Google Shopping feed provides the information that Google uses to build your ads. Poor quality or incomplete data equals poor quality or incomplete ads. You will have to spend more on campaign bids to compensate for low relevance listings and low conversion clicks.
Failure to meet Google listing requirements may lead to your account being temporarily or permanently suspended.
Your Google Shopping feed data needs to be accurate, relevant, compelling and responsive. You need to accurately capture information about your product, display that information in a way that will maximise the chances that your product reflects changing consumer shopping habits and is found by the right audience, and align that data with the listings on your own website. It is your main lever for impacting how Google displays your ads, when, where and why.
How to optimise your Google Shopping product listings ads
Optimising product listings is one of the key ways retailers enhance online performance. When looking at how to optimise Google Shopping campaigns, Google Shopping is no different to any other channel when it comes to 'best practices', and what is required to set up your product data correctly. It can be challenging to ensure that you're sending the correct data and data formats to Google. Even if you're marketing within a single category (such as apparel), there are nuances that you need to understand.
Organisational processes that support Google Shopping feed and data
No single team can guarantee access to the best data from across an organisation. Ecommerce teams work with the product data they pull from various sources.
Typically, this data will come from an ERP, a Product Information Management (PIM) tool, spreadsheets, information from manufacturers and partners, and data management tools or hosting services.
Having a clear process for collecting the requisite product data for customer-facing channels like Google is essential. The team responsible for creating the data feed (and any other product listings on your own site or other ecommerce and marketing channels) needs to know where they can find all the relevant information about the products.
Organisational support is central to success
Having the right data is important and may require organisational buy-in from many different departments and outside partners. It means data needs to be able to move quickly through the business from the design and manufacturing process to the online merchandisers.
It comes down to ecommerce teams to ensure that data is high-quality. However, their efficiency and responsiveness depends on the tools at their disposal and the support of the organisation on the whole.
Single-source-of-truth should be the goal
The only way to really ensure the best data is available when needed is to create a single-source-of-truth data repository for the business. The problem here is that most businesses operate many different data processing solutions.
This is one area that ecommerce solutions really deliver. Integrating with tools used across the organisation (like ERP and CRM), ecommerce platforms can automatically pull all of the data to one place, making it simple to keep product data feeds updated and optimised.
The best of these ecommerce platforms can even automate the process of uploading this information and help collect customer data from across the web, including third-party online marketplaces. Not only is your data improved, but your time is freed up to add more value to your business to actually think about the other aspects of campaign planning.
---
Looking for a single-source-of-truth to collect and process data?
Upp delivers a simple to use, intelligence-led Google Shopping Platform that matches marketing data with operational retail performance data. Book your free consultation today to see what Upp can do for you.
---
Google Shopping data feed requirements
Google Shopping ads send users directly to the product page on your website. As a result, Google requires that your Shopping data exactly reflects the information displayed on your website.
Google enforces this by monitoring listings. They will not approve or display ads where information is out of sync with the website page provided. This can also impact your Google Merchant Score (GMS), which will have an overall impact on your display ranking.
Price data on Google Shopping
The price on your landing page has to exactly match prices submitted to Google Shopping. In cases where there are multiple items on the same page, it has to be straightforward for the user to find the correct item.
Products on sale need to be clearly labelled. Google Shopping recommends including the 'sale price' attribute and submitting the regular price in the standard 'price' attribute, along with submitting the sale price data.
For bulk products, the total price and the minimum order number must be submitted.
Depending on the country, the prices must include or exclude all taxes (such as VAT).
One of the most common reasons for incorrect pricing or availability information is due to delays between updates on your website and your data on Google Shopping. If you regularly update prices, you need a mechanism for rapidly conveying those changes to your Google Shopping feed.
The most straightforward way to achieve price alignment and ensure that your ads appear is to use an ecommerce platform that automatically aligns your website pricing and availability data with your Google Shopping feeds. Most retailers that attempt to do this manually either suffer from inconsistencies, or dedicate entire teams to simply updating product data.
Availability data on Google Shopping
The availability status of products must match your website. There are three acceptable availability values:
Pre-order: Products for which you are taking orders but have not been released. It is beneficial to include a release date.
In Stock: Products that are currently available for order and delivery. This means that the products will be shipped in a timely manner.
Out of Stock: Products for which you are not currently accepting orders.
If you have a special release or limited release item, you need a rapid mechanism for conveying these dynamic changes to your Google Shopping data feed. Ecommerce platforms provide a simple means to guarantee that your feed is always up to date.
The exact match data on Google Shopping you might not think about
Google takes their exact match demands further than simply price or availability. For example, colour, size and style listings must all be the same. One reason for this is to enhance the customer experience and prevent un-representative listings that may disappoint customers.
Google Shopping filter categories
Filter categories are very important to visibility. If you want to appear in filtered searches, you need to include the right filter categories. Customers using filter categories know what they want to buy — this is the exact audience you want to reach.
Google Shopping provides a number of filter options that vary depending on the product. Some of these are simple and align with the required data, such as price and brand. However, there are others:
For example, shirt sizes using S, M, L, XL categories, along with neck sizes and women's sizes. There are style filters, material filters and 'silhouette' — e.g. long and short.
The problem with many of these categories is the differences between varying product types and possible differences when compared to the terminology you might use on your own website.
Colour filters
Colour filters are a good example of different filter options supplied for different products.
For example, the search term 'trousers' provides 9 colour categories: black, white, grey, brown, red, orange, green, blue and pink. The American term 'pants' introduced beige for a total of 10. The search term 'jeans' drops your colour filters to only black, brown, and blue.
To appear in filtered search, you need to know all of these terms and how they correspond to different search terms. You also need to make sure that those descriptions correspond to (or are at least on) your actual website.
Style and size filters
The problem of different filters for different products also impacts style and size descriptions. Different search results provide different filter options that you need to know, take into account, and reflect on your own product pages.
For example, search results for 'pants', 'trousers' and 'jeans' all provide a style filter category, but the 'styles' are not the same. 'Trousers' have 7 options, 'pants' 6 and 'jeans' 2. Jeans and trousers also have a 'size type' category that 'pants' do not, although these 'types' are not identical for the two categories.
To make matters worse, these results all vary based on region, and Google occasionally updates these options. There are also more colour, style and size type filters for all of these terms which are displayed to individuals based on 'relevancy' scores determined by search history. Maximising visibility means understanding and tracking all of this.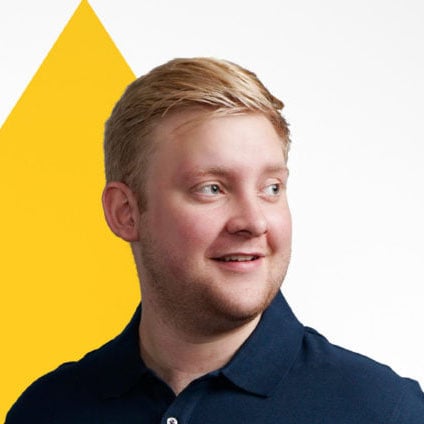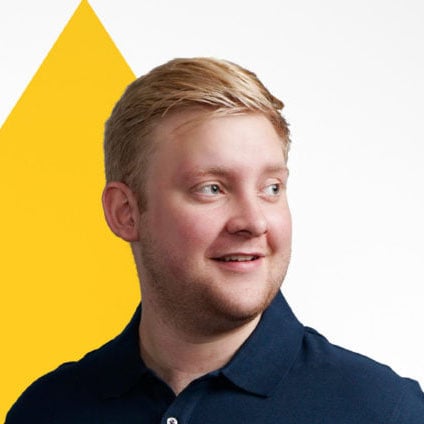 "Retailers struggle with effectively enriching their product data to ensure that it's not only channel ready but, most importantly, visible. Due to the extensive range of category filters available, for an ecommerce team to do this manually, it would be a hugely time-consuming task. AI enabled software solutions, like Upp, can effectively map product specifics from a retailer's ecommerce site to the correct Google Shopping categories."
Drew Smith
Lead Product Strategist, Upp
Optimise product titles in Google Shopping
The titles within your data feed are one of the most important things to get right. After the picture, they are the first thing a shopper sees. You need titles that are informative, detailed, keyword optimised and enticing.
You should spend longer thinking about your feed titles than any other field of information. Ideally, you should include:
Brand
Gender
Product types
Attributes (colour, size, material)
MPS/Style number
You want to include the important information first. You get 150 characters for your titles, but normally only 70 are shown on the snippet. Get your most compelling attributes upfront — likely your brand, product type, colour and key attributes.
Use keywords in Google Shopping titles
Think about keywords. You aren't allowed to select keywords within a Google Shopping campaign, but including keywords will impact what terms Google sees you as relevant for. Just like organic search results in Google, terms in your titles are weighted higher.
What to avoid in Google Shopping titles
Avoid wasting space on personalised product descriptions such as Product IDs, SKU, ISBN. Make sure you don't violate Google rules on excessive use of capitalisation or exclamation marks. If you use too many, your listing won't be approved.
Lastly, make sure your titles don't become incomprehensible. You want to include information and optimisation strategies, but your titles still need to make sense.
For 6 steps to optimising your Google Shopping feed, check out this article.
Optimise Google Shopping product descriptions
Google allows 5000 characters for product descriptions, but optimal is 500-1000. On Google search only the beginning of the description will be visible, so similarly to title the most important information should be first. Main info should include:
Brand
Product type
Who is it for
What information is most important from product title
You can add unique details to a description to emphasise the brand voice, however, give the important details first so people know what the product is
Focus message on one product
Use GTIN identification in Google Shopping
The Global Trade Item Number (GTIN) is a unique reference number that identifies your product. Most products now require a GTIN. If you are a reseller, you will be required to provide a GTIN supplied from the manufacturer to gain approval.
Manufacturers also benefit from supplying a GTIN. Google uses the GTIN to place your ad into an auction with other resellers. For product-specific search results, this creates comparison lists between retailers that allow customers to easily compare prices. To be in that list, you need a GTIN.
Google Shopping likes data and it weights the GTIN as quality information so it's a great way to grow your Google Shopping sales. By including it, your ads will rank higher in all SERPs.
Use Google product categories
Google provides an extensive number of nested product categories it calls its Product Taxonomy. Accurately including these categories within your data feed will help you show up in filtered searches and give Google more information about your product.
For example, your retail business may sell bicycle bibs. For a bicycle bib, the product taxonomy looks like:
Apparel & Accessories
Apparel & Accessories > Clothing
Apparel & Accessories > Clothing > Activewear
Apparel & Accessories > Clothing > Activewear > Bicycle Activewear
Apparel & Accessories > Clothing > Activewear > Bicycle Activewear > Bicycle Bibs
Make sure to include all of this information for every product you list. The full Google Product Taxonomy can be found here: https://www.google.com/basepages/producttype/taxonomy.en-US.txt
Google Shopping product types
It is not known if Google Shopping product types are used by Google to index your ads — impacting how they list. What is known, however, is that you can use product types to create and manage your campaigns.
Product types are essentially your own categories that you can use to sort and assess your product and their performance on Google Shopping.
Product types are a shortcut to creating new campaigns and are critical to manipulating data on Google Shopping. Most often they are used to aid in the creation of ad Groups and product groups — both part of how you structure your campaign once you have finished creating your data feed.
It is very common for ecommerce teams to have a product in several categories. This makes perfect sense, but it is also a problem. Take this example, as a retailer, you might sell all three of these items:
Men's Dress Shirt
Cufflinks
Leather shoes
Each one of these products could be grouped in the following way
Men's Dress Shirt: Shirts, formal wear, button-down shirt
Cufflinks: cufflinks, formal wear, accessories
Black leather shoes: shoes, formal wear, leather products
When trying to group products into product types within a Google Shopping campaign, unless you have specified a main type for each of these products, it will quickly become a mess trying to sort and assign these products to a campaign, and even harder to assess performance. You won't know if all of your cufflinks, for example, are actually within your cufflink category and misleading interpretations can be made.
Two approaches to product types
There are two schools of thought on how to optimise your product categories. The first is to simply streamline your categories and group all similar products together. The other is to assess all categories based on their performance and group them where they do best.
Ecommerce platforms are specifically valuable in sorting through this mess of groupings, providing insights where manual processes would be far too hard.
How to optimise Google Shopping campaigns
Your Google Shopping campaign needs to be driven by data. Your ads will be constructed out of the data feed you supply to Google. Getting your data feed right is critical to your campaign strategy having an impact.
You also need feedback mechanisms. This will help you to see what works and what doesn't. It will allow you to respond to customer actions and optimise your feed and campaign as it progresses.
Building a data-feedback system is a reason that leading retailers find success using ecommerce platforms that can track customer activities and deliver actionable insights. Knowing what to do with these insights, however, requires knowing your campaign options within Google Shopping.
How to structure your Google Shopping campaign
Google Shopping allows you to structure your campaign based on several different levels of granularity. The most basic approach is to lump everything together into a single ad group. This is simple to set up and manage, but you lose control, and any control that you do exercise will have to be done on a product by product basis.
For a company with a large number of listings, there are features that you should investigate to improve your outcomes.
Multiple campaigns
You can split apart your Google Shopping efforts into multiple campaigns. You can use the campaign feature to subdivide your products however you want.
A common strategy is to have two ongoing campaigns — one high priority and one low priority. You can implement this using Google Shopping's 'campaign priority' feature. This allows you to subcategorise products that you want pushed with your ad budget into your high priority campaign, and those that you do not into your low priority campaign. This makes it easier to control your campaigns manually or use automated bidding features.
You can use campaigns to divide apparel on a more granular level. However, this is more commonly done using ad groups and product groups.
Ad groups in Google Shopping
Within a given campaign, you can introduce multiple 'ad groups'. Ad groups in your shopping campaign help you organise bidding. These allow you to subdivide product categories within a single campaign, making it easier to organise products, analyse results and curate optimisations.
You should structure your ad groups to reflect the way that you want to place bids, and how you want to have your products grouped for campaign features like negative keywords, adjustments and reporting.
For example, you could create an ad group for your top brands, product categories or high-margin products.
You can have multiple ad groups within one campaign without impacting your campaign level setting and defaults. You can include one product within multiple ad groups within a single campaign. When you do so, it will default to the highest bids between ad groups.
Product groups in Google Shopping
Product groups allow you to subdivide ad groups based on individual product lines. This allows even greater control over bidding and specific advertising goals. Each product group can be subdivided up to 7 levels.
Product groups can be defined by any of the terms provided in product data: Item ID, brand, category, product type, custom labels, condition, channel and channel exclusivity.
Single product ad groups (SPAG)
SPAG is the practice of granularly managing your Google Shopping campaign by dividing each product as a single item with its own product ad group. The way to do this would by putting one product per product group. The effectiveness of this strategy depends on the scope of your retail campaign and the support capabilities you can bring to bear managing that campaign.
SPAG delivers maximum control over bidding and reporting, allowing you to tailor bids on a product-specific level to optimise outcomes based on detailed and product-specific information.
A lot of smaller retailers find success using SPAG strategies to control their campaigns. The problem with SPAG is complexity. As the number of product listings grows from a few dozen to a few hundred or thousand, it becomes a logistical nightmare just creating all of those product ad groups, much less managing and controlling them.
The challenge of maintaining single product ad groups is why so many larger retailers turn to product groups. However, you cannot control bidding on the level of product groups. If resources were unlimited, using a SPAG strategy would always be the better choice, regardless of the number of product listing ads.
This is where ecommerce software comes in. Machine learning can automatically create these product level campaigns and monitor their performance. Accessing the right technology will allow you to maintain a SPAG strategy of any size, and get the best outcomes for your Google Shopping campaign.
---
Struggling to structure your Google Shopping campaign?
The driving force of your Google shopping campaign is data. Book your Free Consultation today to see how Upp can help you to streamline product data enrichment and understand how your customer is shopping.
---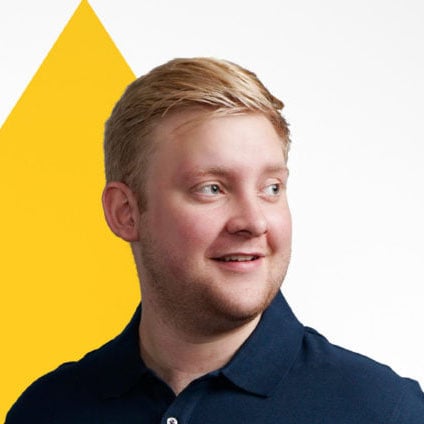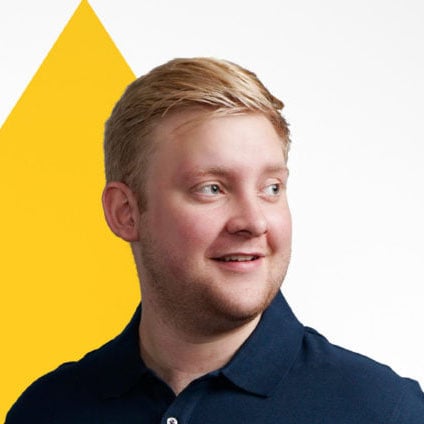 "In order to get the best outcome, retailers need to adopt a SPAG (single product ad group) strategy within campaigns. For retailers overseeing a large number of SKUs, this requires the use of ecommerce software with automated analytics capabilities to analyse, manage and review the large volumes of information a SPAG strategy generates and demands."
Drew Smith
Lead Product Strategist, Upp
How to master bidding on Google Shopping
You control how much you spend on Google Shopping by placing bids. This is done by setting a daily budget for products, product groups, ad groups or campaigns.
High quality product data combined with high bids is how you earn top ranking on relevant Google Shopping search terms. To get bidding right, you need to understand the competition within your market, understand your budget and give yourself the best possible shot with optimised data feeds.
It is hard to stress how central getting your data feed right is to your entire Google Shopping campaign — make sure to go back and read about that if you have yet to do so.
Bidding is a skill of its own. We are going to explain the basics here, but experience has a big impact on decision-making.
Your Google Shopping budget
The first bidding decision you need to make is your daily budget. Although Google calls this a 'daily budget', this is really a monthly spend.
For example, if you set a budget of £100 for October, Google calculates that you are willing to spend a total of £3,100 in October (£100 x 31 day = £3,100). Using this metric, Google will not spend more than £3,100 that month, but it may spend more than £100 on any given day.
Google Shopping budget delivery methods
Within the Google Shopping monthly budget system, you can set different 'delivery methods' — standard, accelerated and campaign priority.
A standard delivery method will aim to spread your spend across the entire period.
An accelerated method will prioritise a quick burst of spending aimed to maximise conversions.
When just getting started on a campaign, using an accelerated strategy can be helpful to gain data on the potential within the market and it will also allow you to gain quick wins if needed for a campaign or product category.
Campaign priority delivery methods allow you to set particular campaigns as a priority for your overall budget if you have multiple campaigns running. This can be helpful to make sure that your ad spend is directed to best align with your business strategy.
To calculate the right budget for your campaign, you need to look at your overall advertising budget, competition within the market and your likely return-on-investment:
Google Ads' tools like Google Keyword Planner, third-party tools like Ahrefs and past campaign data will help give you predicted bid ranges for particular search topics — allowing you to assess the competition and the likely cost of ranking.
High-margin products allow you to spend more on customer acquisition, allowing you to bid more.
A history of high conversion rates will allow you to bid more based on confidence that a high proportion of CPC spends will actually result in a sale.
Bid strategies
Google Shopping provides you with both manual and automated bid strategies for your campaign. The right choice will depend on your expertise, time and data.
Manual CPC: providing you full control, manual CPC options allow you to set maximum CPC bids for your ads. This allows you to look at different product groups and your budget, and set particular spend criteria that you think any given product or group warrants.
Delivering the most amount of control, this is the option to pick if you have the data and expertise to make the right choices. For users of ecommerce platforms, manual CPC choices allow them to make the greatest use out of AI insights, and ecommerce platform automation tools free up time for teams to get into the details of manual CPC controls. However, for companies attempting to do their entire analysis and updating process by hand, it can be tough to make the best choices using the manual CPC settings.
Automated CPC: taking many of the manual decisions out of your hands, automated CPC tools allow Google to make choices for you based on certain criteria you set. These work by tracking conversion rates and attempting to make choices dictated by your overall budget to create the most effective bids.
Targeted ROAS (return on ad spend) automated CPC options prioritise a return on investment — making bids where you will gain the highest ROI on expected high conversion rates.
Maximize Click automation CPC options free Google to simply focusing on getting you the maximum number of clicks within your budget. You can set a bid limit for each ad within this setting.
Bid management
It pays off to selectively manage your bids, prioritising certain products, product categories and campaigns. Building bid ad groups can help you do this (see section: How to structure your Google Shopping Campaign), but the principle remains the same — you want to look for high performing, high-margin products, and focus your efforts there.
As a broad rule, it is suggested that identifying the highest performing 20% of products and focusing 80% of your spending on these high-performers is likely to give you the highest return on investment. However, the specifics of your business might make a different strategy more effective.
It is also necessary to get your overall spending levels right. This is something that will be specific to each business and dependent on your overall advertising budget, industry and objectives.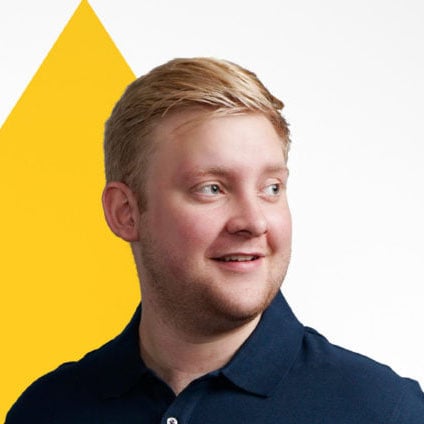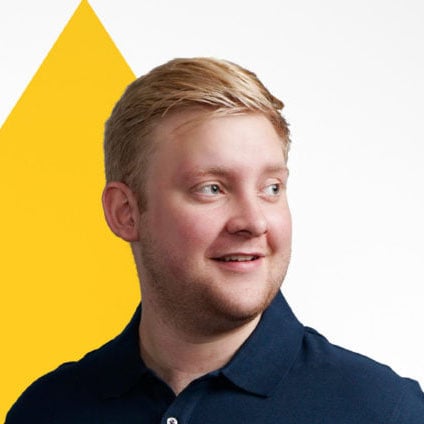 "The way retailers manage their bids is key to their Google Shopping success. We believe that in order to truly manage bids at a product level, retailers require a solution that can dynamically create and manipulate product-based marketing campaigns based on live tending data — such as demand, margin, repeat purchase rate, weather conditions and more."
Drew Smith
Head of Product Vision & Direction, Upp
How to target and schedule your Google Shopping campaign
The targeting and scheduling of your Google Shopping campaigns dictate who will see your ads and when.
Bidding may be central to actually executing your Google Shopping campaign, and will impact how often and how dominant your ad placement will be. However, targeting and scheduling your campaign can have a dramatic impact on how cost-effective your bids are — dictating how effective your overall campaign will be for any given cost.
Location targeting on Google Shopping
The most basic targeting choice you are given is location. This allows you to restrict your ad spend to particular countries, or even far more granular criteria, such as regions, states, cities and zip/postcodes.
You are able to either select regions to target or exclude. Google will provide a default setting for this based on the information you provided while setting up your account, but tweaks can make a big difference.
When looking at location targeting, the obvious thing to consider is your shipping regions. You want to target areas where you can ship products and exclude areas where you cannot.
The more data you have, the more detailed you can get. If you know your products do well in regional markets, or your brand has higher market recognition, prioritising those areas may get you a higher return-on-investment. You may want to prioritise areas where you have brick-and-mortar stores. Collecting data on how your existing Google shopping campaigns are going will allow you to make ongoing informed decisions on how to best target your ads.
Scheduling your Google Shopping Campaign
Setting your Google Shopping campaign schedule simply sets a start and end date to your ad spend. This is a critical choice if you are planning ahead, know of particular hot periods for your products, and want to maximise your visibility at certain times.
For example, many brands dramatically increase their Google Shopping ad spend running up to the holiday period, and change priorities on certain product lines based on seasonal changes. Customer data you have on buying habits can help you optimise these choices. Ecommerce platforms can be key to collecting that data from across many different online marketplaces and feeding it into your Google Shopping campaign.
Even if you don't set advanced ad start dates, you need to remember to set an end date. If you don't set an end date, your campaign will simply continue to run.
Using keywords in Google Shopping ads
Unlike standard Google Ads, you cannot select a set of keywords for which you want your listings to appear. The entire process is more organic, based on Google assessing your data feed and determining where your ads will appear based on a number of factors, including your big strategy.
Keywords, however, still play a role, just as they do with organic search rankings on Google. Rather than making explicit keyword purchases, you influence keyword decisions by embedding keywords directly in your product listings and data feed.
Research keywords and prioritise titles
With Google Shopping, you need to pay almost as much attention to keywords as you would with a standard Google Ads campaign — you simply need to be a little more creative about how you tell Google what keywords matter to you.
Do your research, discover the best keywords to describe certain products, and then use those words in your descriptions and titles. Titles, specifically, are important to prioritise — Google weights them higher.
Experiment with keyword variations
You can even try making multiple variations of an ad, each optimised for different keywords — shirt vs blouse, athletic shoes vs running shoes, etc. You should also keep different markets in mind — for example, pants vs trousers for ads in the US vs the UK.
You can then match these different keyword strategies with other tools like location targeting to maximise your control over where your ads appear and to whom.
---
Stumbling over how to use keywords to optimise your google shopping campaigns?
Upp can help. Book your free consultation now to see how Upp's AI-driven technology can easily adjust and align campaigns around the right metrics, solving your issues instantly.
---
Using negative keywords in Google Shopping
As previously stated, Google Shopping ads do not let you select keywords you want to list for. However, it does provide you the same 'negative keywords' option that exists within a standard Google Ads campaign.
Negative keywords allow you to exclude search phrases that you don't want to list for. They are an incredibly helpful way to maximise your ad spend, cutting out irrelevant search results and allowing you to maximise conversions.
How to choose negative keywords
You can select keywords prior to starting your campaign and then update them as your campaign progresses. Using Ads Keyword planner (or third-party tools) can help you see likely keywords within your product category, assess their costs, relevancy and value.
You might want to make some obvious exclusion from the start. However, using data from an ongoing campaign is simpler and more effective. To do this, go to your Search Term Report within AdWords.
Using AdWords Search Term Report: This shows you all of the search queries people made before they clicked on your product listing. There are three main ways to filter this data, by impressions, by clicks and by cost:
Filtering based on impressions allows you to identify irrelevant terms you have appeared for — such as children's sizes, colours or other specific variations that you don't have.
Filtering based on clicks allows you to identify low outliers for conversion rates. You can look at high click ads, and then compare that to total conversion. You may want to use discretion on these terms. However, if there are terms that are underperforming, you can increase your ROI by excluding them.
Filtering based on cost allows you to identify the most expensive terms and assess their total value. Make sure that excluding these words won't damage your campaign — look at other stats like total clicks and conversion rates. However, excluding the most costly terms might be essential in selling products on a razor-thin margin, and can cut costs in an otherwise successful campaign.
How to use negative keywords
To add negative keywords, you simply need to select the campaign in question, find the keywords tab, scroll to the bottom and select the negative keyword section.
You are then allowed to make standard keyword choices, excluding phrases based on 'exact match', 'phrase match', and 'broad match':
Exact match: The exact phrase will be excluded
Phrase match: The exact phrase and close variations will be excluded
Broad match: The exact phrase, broad variations and misspelling will be excluded.
You can create keyword lists that apply to all of your campaigns — those that apply to a single campaign or single products.
Product image optimisation
Pictures are worth a thousand words. You only get 150 characters for your product title, so make the most of the picture.
In Google Shopping, product images need to be clear and simple. This will allow your image to stand out. Make sure it is the highest possible resolution, don't clutter the image with a background, and make sure everything is centred.
For retailers, the big choice is with or without a model. The industry consensus for most apparel leans towards models, particularly for lifestyle and fashion items. However, for simpler items like a t-shirt, a more minimalist approach is often taken.
Equally, standing out can be just as important. Look at Google Shopping results that you rank for and see what the other pictures look like. Think about doing something different. If you sell shoes, for example, and all the images point right, flip yours so it points left. If everyone selling dresses in your category is using models, try not to. With these kinds of variation, tracking the results of your changes is critical.

Upcoming changes to Google Shopping ads
Online marketing never stands still. Facing competition from Amazon, Facebook and Instagram, Google is taking steps to retain an edge, making its platform more shoppable, customisable and wide-reaching.
At this year's Google Marketing Live, Google announced three big changes that you should know about for future planning on Google Shopping.
1. Google Shopping redesign and purchasing features
Google is working on a facelift for its existing interface. Changes include a new homepage with personalised shopping suggestions, improved availability data and in-app purchasing capabilities.
Shoppers will be able to see if items can be bought online or picked up in store. Google will add 'blue shopping carts' next to some searches to indicate that the item can be fulfilled by Google's express delivery service. Lastly, shoppers will be able to make purchases directly in Google Shopping.
Together, these changes will transform Google Shopping into a far more comprehensive ecommerce marketplace. The likely result will be twofold:
It will increase the use of Google Shopping, making the optimisation of your listings on Google Shopping that much more critical.
It will make it harder to collect customer data from Google Shopping. This makes it more essential to deploy ecommerce tools that allow you to track customer behaviour on third-party sites.
2. Extending the reach of Google Shopping
The vast reach of Google online is part of what makes Google Shopping so valuable. Google knows this and is expanding the number of places Google Shopping ads appear. The focus will be Google Images and YouTube.
Google Images: Google is rolling out a format called 'shoppable ads' on Google Images, allowing retailers to display products that will be available to purchase on ads that are featured on the images page.
YouTube: 'Bumper ads' are the six-second ads that play before a YouTube video starts. The problem for retailers is creating these videos. Brand videos are often one or two minutes long, not optimised for easy upload as YouTube bumper ads.
To make listing your ads on YouTube simple, Google Ads has introduced the 'bumper machine', a feature that will sit within Google Ads and can turn any video shorter than 90 seconds into a collection of ready to go bumper ads. The bumper machine simply introduces another tool within Google Ads that will benefit your brand.
3. Smart campaigns
Aligning with existing automation features in Google Shopping, Google is rolling out new smart campaign features that allow you to reach new audiences and target your campaigns more simply.
A big new 'smart campaign' feature mirrors the capabilities of Facebook's 'Lookalike audience'. This analyses attributes of customers who click on your ads and attempts to show your ads to people who match their profiles. This will improve the relevance of the people who view your ads, and likely increase both clicks and conversions.
Data remains key to smart campaigns. Getting your ads seen in the first place depends on your data. With smart campaigns, building an initial relevant audience through data optimisation simply goes further, allowing Google to pick up the initiative and use interactions to grow your visibility among an audience likely to buy your products.
How to manage Google Shopping ads: your campaign and data
Some brands use a light touch on Google Shopping — simply getting their product listings online and hoping for the best.
If your choice is between ignoring Google Shopping and a light touch approach, getting your listings on Google Shopping should be the priority. Google Shopping ads are more often than not the first product listings any online shopper will see when starting their buying journey — they are embedded right on the front page of Google.
The problem with just 'getting your products online' is cost and visibility. Without high-quality data, you are unlikely to rank in the top results for any Google or Google Shopping query. You will fail to appear in filtered search results and you are likely to appear for less relevant search terms — lowering conversion rates and decreasing your ROI.
What ecommerce teams need to succeed
What ecommerce and digital retail teams need is the ability to collect product data from across their organisation and update it in real-time. Then, they need to collect customer and industry insights, enabling dynamic bidding and targeting decisions. Lastly, retailers need to understand the details of Google Shopping data criteria, and optimise each product listing data feed to make sure that their ads rank for relevancy and filters search terms.
The standard management solution
The standard solution to Google Shopping data and campaign management for apparel brands and retailers is to use a mass of spreadsheets and manual processes. Individual teams become experts on certain product line filter criteria, updates are rushed through by hand, and estimates are made at getting the right data in the right place.
The problem is time, effort and complexity. Even with full organisational support, pulling data manually from CRM, ERP and PIM tools can lead to delays, mistakes and oversights. Uploading that data takes up time, and manual uploads are prone to errors.
Delays and inconsistent data cause ads to be delisted. Non-optimised data will damage your ranking, limit your ranking for specific searches, and drive up bid costs.
Retailers are often forced to choose between engaging in dynamic product alterations (regarding pricing, brand lines, advertising priorities and sales) and optimising their Google Shopping feed. Ironically, the prominence of Google Shopping makes it the ideal platform on which to push such agile tactics. You need to be able to do both simultaneously.
---
Want to better analyse data and improve the efficiency of your business?
Upp's technology not only analyses data but also uses it automatically to achieve maximum online visibility and to react to change quicker than their competitors. Book a Consultation today to see what Upp can do for your business.
---
How to optimise Google Shopping campaigns in the future
Digital channels deliver data and automation capabilities — allowing for analysis and improved efficiency. Brands that can take advantage of these opportunities excel, those that ignore them get left behind.
Brands that attempt to handle digital data using manual processes end up swamped by inefficient processes, often faring no better than those businesses that ignore digital analysis altogether.
Google Shopping is a data-rich platform, allowing users to improve their results simply through accessing and providing better data. The future of Google Shopping revolves around the better use of data and automation tools to simplify data management.
Ecommerce platforms
In response to the taxing data requirements of Google Shopping data management, tech-firms have focused their efforts on automating data optimisation. These tools are known as ecommerce platforms.
A high quality ecommerce platform can scour your organisation for product data, integrating with your various digital tools (CRM, ERP or PIM) to provide a single-source-of-truth data set. Leading-edge ecommerce platforms pull in customer and industry data from around the web, augmenting your own product data with insights that maximise decision-making capabilities.
These same platforms automatically align your data with different online marketplace criteria. Able to pull data requirements directly from the source, these tools deploy AI and machine learning algorithms to automatically make the best data upload decisions for you, simply highlighting missing fields where manual intervention or decision-making is necessary.
Using a quality AI enabled ecommerce platform, you are guaranteed an optimised Google Shopping data feed. Upp is the leading solution on the market in terms of delivering insights and automation in a versatile but easy to use package, helping you to achieve the outcomes you set for yourself. By investigating this category of solution, you can optimise your Google Shopping data feeds and free yourself to focus on your ecommerce campaign.
Delivering a better standard for Google Shopping
The value of automation is that it optimises the technical aspects of a Google Shopping campaign, while simultaneously freeing up time to work on the creative aspects of campaign management.
The truth about Google Shopping is that data feeds are just the beginning. Once your data feed is created, you have an entire campaign to manage — bidding strategies to execute, product segmentation to create and business goals to deliver. But for any of this to be effective, you need a solid data feed from the beginning. You then need the ability to track results and reflect those insights in feed updates and campaign planning.
Using standard practices, ecommerce teams, retailers and apparel brands often struggle to make it past their data feed, or sacrifice quality data for campaign management — neither is a good solution.
Ecommerce platforms guarantee an optimised feed while allowing your people to focus on the creative side of campaign management, knowing that their efforts will be backed up by high-quality data. You are able to easily track results and make changes in real-time. This is the new best practice standard for Google Shopping, and all other online retail strategies.
Information management is the key to Google Shopping campaign management
To succeed in retail, you need to understand your products and your customers. In fact, not understanding your customers is one of the main retail mistakes made online. Google Shopping does not change this. In fact, it accentuates the value of these retail basics.
Google Shopping is a dynamic and scalable platform that is driven by data, it allows you to reach a wide and relevant audience. The better you understand both your audience and your products, the more effectively you will be able to reach them using Google Shopping — you just also need to understand Google Shopping. Ecommerce platforms help you deliver all three of these things in real-time.
No matter how it is achieved, the key to success on Google Shopping is information. You need to make real-time updates, track trends and optimise your product listings. That will allow you to maximise your ad spend, achieve high conversion rates and optimise your return-on-investment.
Google Shopping is the online retail platform of the future. Information management is the key to success on Google Shopping — make sure you are using all the tools at your disposal to maximise your chances of success.
Happy planning!